Mull Wildflowers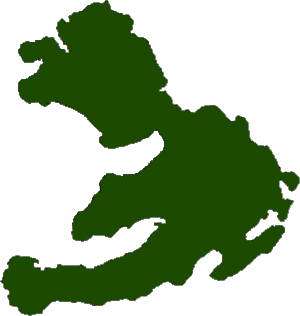 We will make sure that there are plenty of opportunities for you to take photographs of some of the island's wild flowers.
From mid May through to July a wide variety of orchids are in full bloom. Species to be seen include: Fragrant Orchid, Northern Marsh Orchid, Common Spotted Orchid, Heath Spotted Orchid, Early Purple Orchid, Greater and Lesser Butterfly Orchids, and more. (Please remember that it is an offence to pick wild flowers from their natural habitat), it is better to look and enjoy than to pick the flowers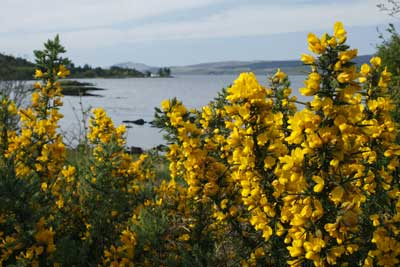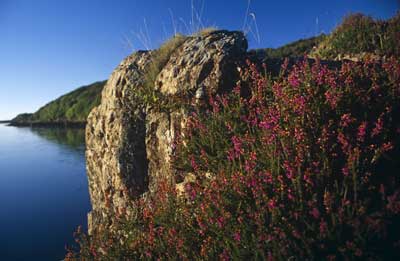 There are 5,280 species of flora on the isle of Mull, of interest to specialists and amateurs alike. Breathtaking banks of primroses, carpets of thrift, thyme and bluebells on every road verge and three varieties of heather carpet large areas of the island. Thirteen different kinds of orchid have been recorded on Mull. and in season the delicate harebells, known as the bluebells of Scotland bloom in profusion from Tobermory to Fionphort.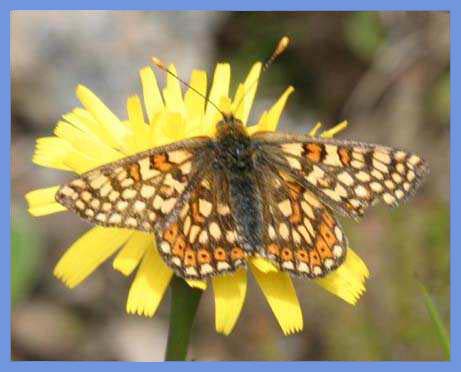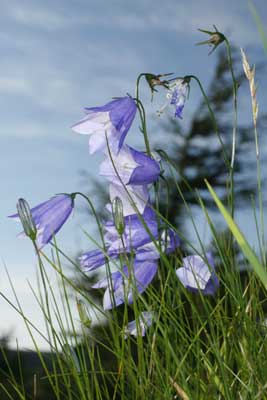 The profusion of birds foot trefoil provides food for the larvae of the common blue butterfly and the couch grass, thistles and nettles feed those of the peacock and painted lady. Clouds of scotch argus delight the eye on a sunny August day and look out for mountain ringlet on the higher slopes. Dragonflies and damselflies abound in the short season of warm moist and still conditions which often prevail in summertime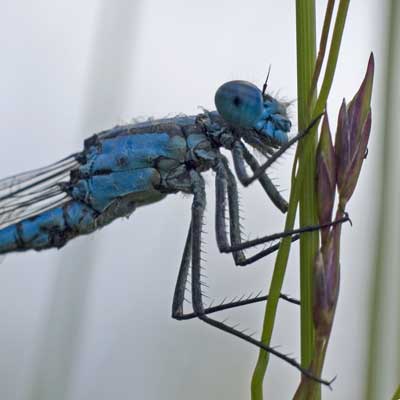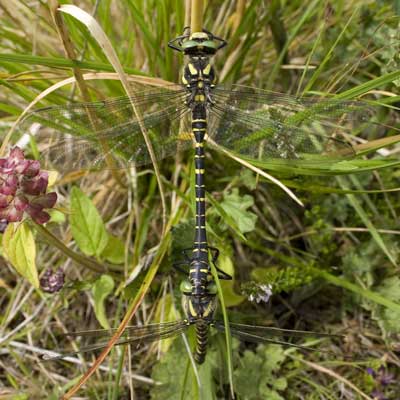 Here are some of the wildflowers we are seeing in May and June: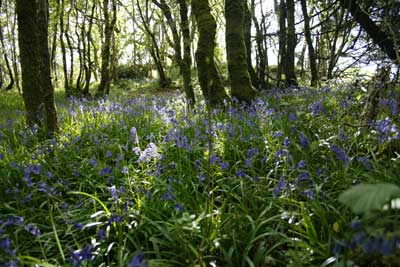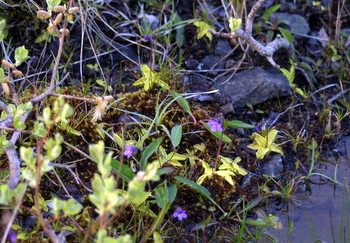 Bluebells flower in profusion in shaded woodland or open banks on Mull. The Common butterwort is an insect-eating plant often seen on the edges of bogs also known as the Bog violet for it's delicate violet like flower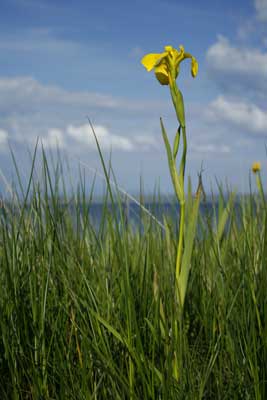 Flag Iris and Bogbean flourish in ponds, on loch edges and in the wetter parts of bogs of which we have plenty on Mull.
The earliest of many varieties of wild orchids which we have on Mull, the Narrow-leaved Helleborine is a rare woodland orchid now growing in great numbers in the Calgary 'Art in Nature' woodland walk and the Heath spotted orchid grows widely on the moors and boggy ground on Mull.
Mountain everlasting is found on dry pasture and mountain slopes, this small patch was found around Eas Force Waterfall amongst Milkwort and Tormentil (the small yellow flower)
Milkwork is common on the heaths, dunes and grasslands of Mull but this tiny flower is often missed unlike the carpets of rose-pink honey scented Thrift or Sea Pink that add colour and beauty to our shores and cliffs.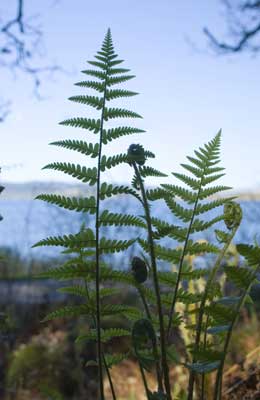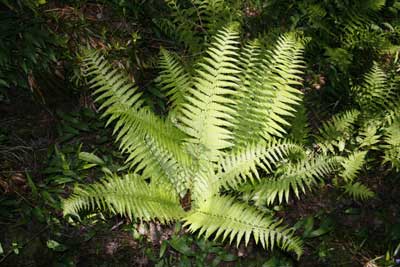 Not forgetting the wonderful ancient ferns that grow around Mull
If you want to see and enjoy the wild flowers of Mull contact:
Pam & Arthur Brown
Ardrioch Farm
Dervaig, Isle of Mull.
Argyll. PA75 6QR

enquiries@discovermull.co.uk




01688 400415
Mobile 07432 886109

This is the web site of Pam & Arthur Brown, Ardrioch Farm, Dervaig, Isle of Mull. PA75 6QR